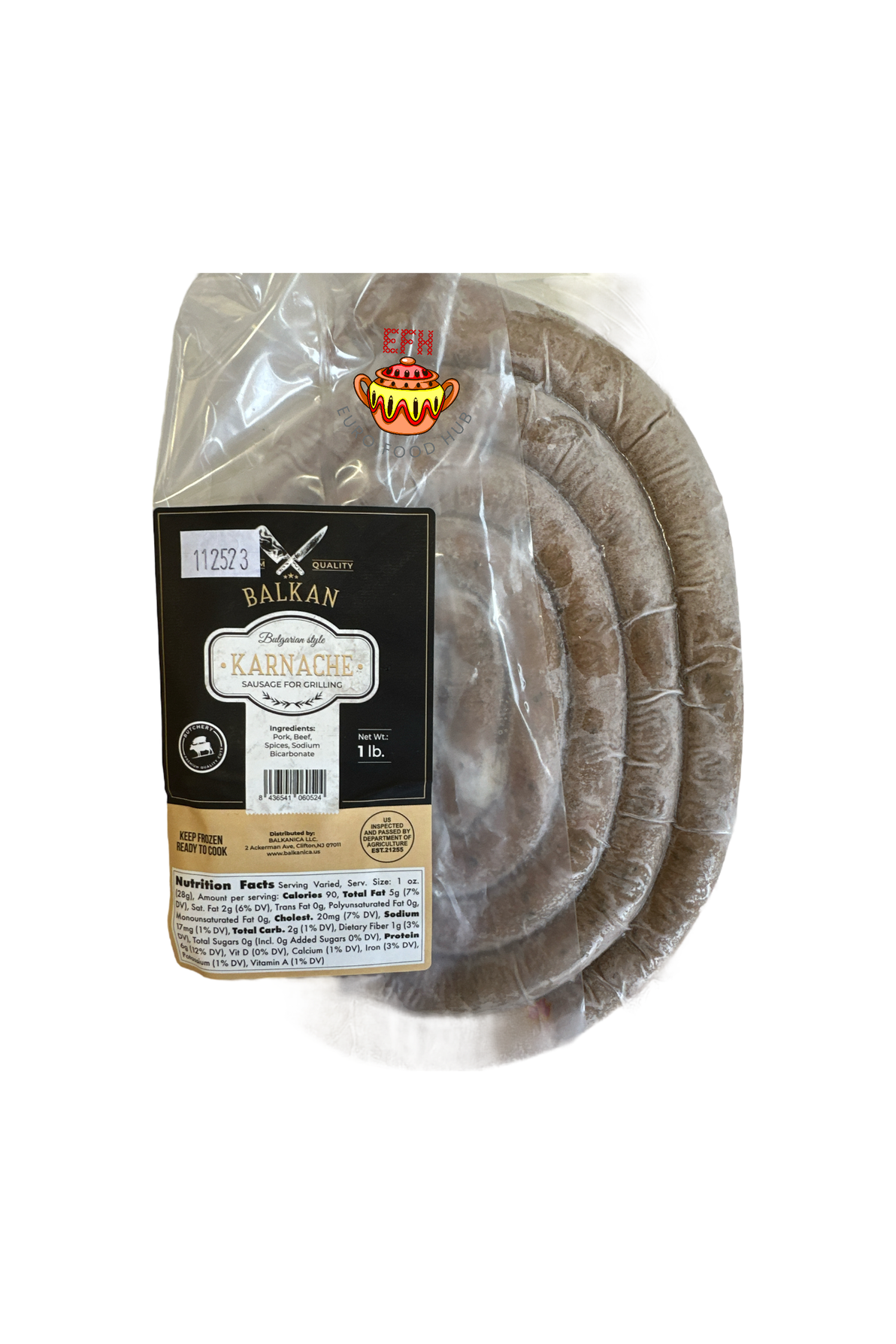 Bulgarian Spiral Sausage - KARNACHE /FROZEN/ - BALKAN - 1 lb
Karnache is a traditional Bulgarian spiral sausage.
Sold UNCOOKED, Freshly frozen - approx 1 lbs. 
Ingredients: pork, beef, spices, sodium bicarbonate.
Cooking Mode:
Great on the Grill, the Oven or Fried! Cook thoroughly.  We suggest coin slicing alongside the sausage prior to placing on the grill to allow for thorough cooking .
Net Weight: Approx. 1lbs
Product of USA