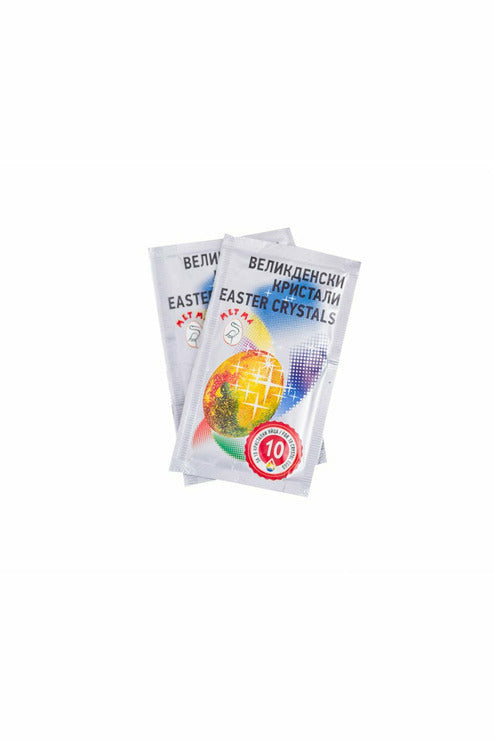 Easter Egg CRYSTALS
The package contains: Crystals for 10 eggs.
Instructions for use:
CRYSTALS – In a suitable pan put 10 washed eggs. Cover them with cold water and pour the package of crystals in the water. Boil the eggs for 15 min. Leave them to cool in the same water for the egg shells to cover with crystals.  On the still wet egg pour drops of different colurs in a pattern of your desire.
Contents:
acid-tartaric acid E334
Декоративни кристали за Великденски яйца.