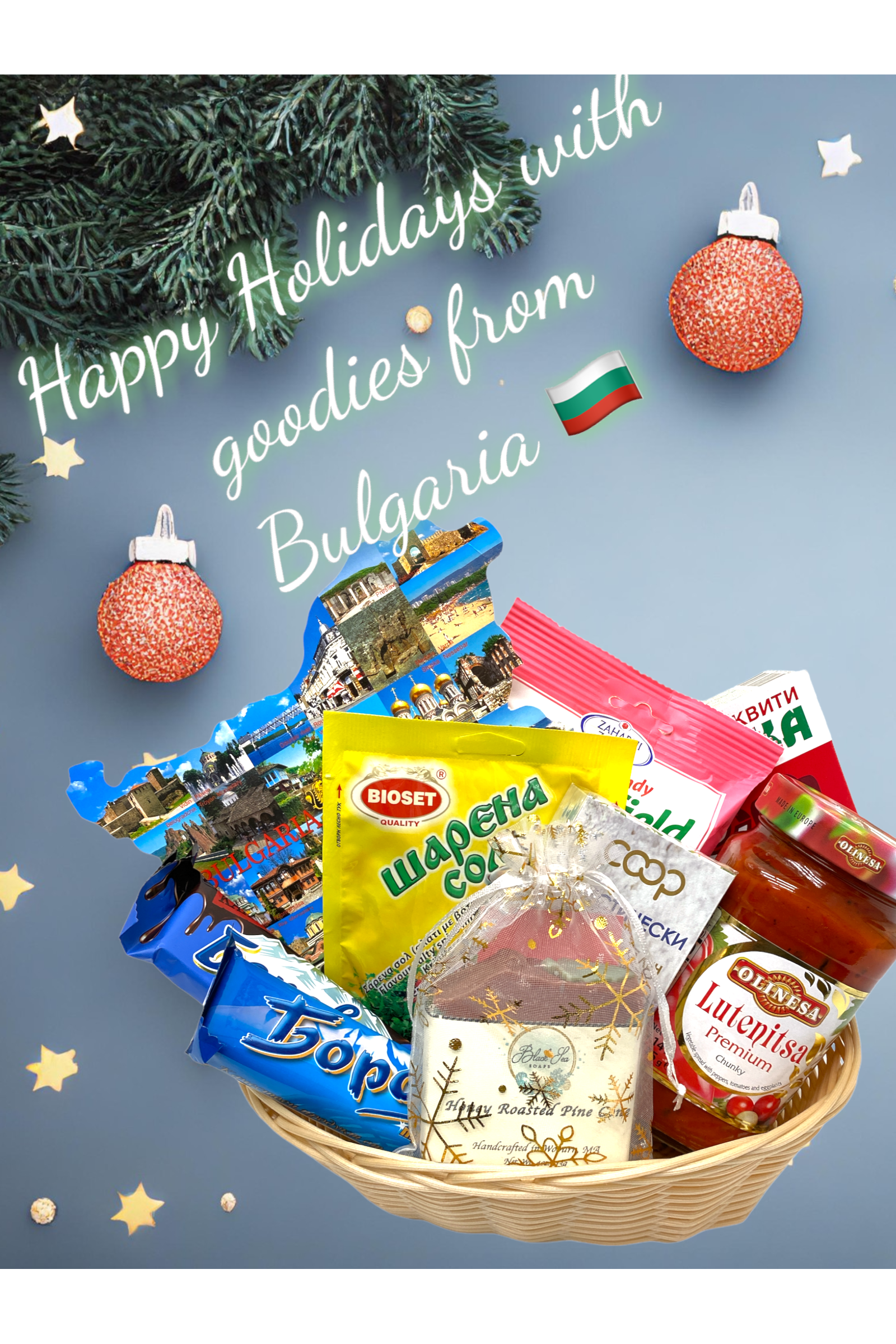 Gift Basket - Happy Holidays with goodies from BULGARIA
Want to surprise someone special?
And not just for the holidays! This Bulgarian themed gift basket is perfect for any occasion! 
We've carefully curated typical Bulgarian goodies for your special person to enjoy! 
Includes the following:*
Chocolate Covered Wafer x 2
Bulgarian Tea
Lutenitsa Veggie Relish in a jar
Bulgarian Mixed up Salt - for breads and seasoning 
Hard Candy Drops
Traditional Bulgarian Cookies
Handcrafted Soap by Black Sea Soaps
Handwritten Card with your message (Please include your message in the "Order Notes" Section at checkout. 
*Please note, it is unlikely, but we may have to substitute some items depending on availability, however the value and quantity of the items will not be reduced.