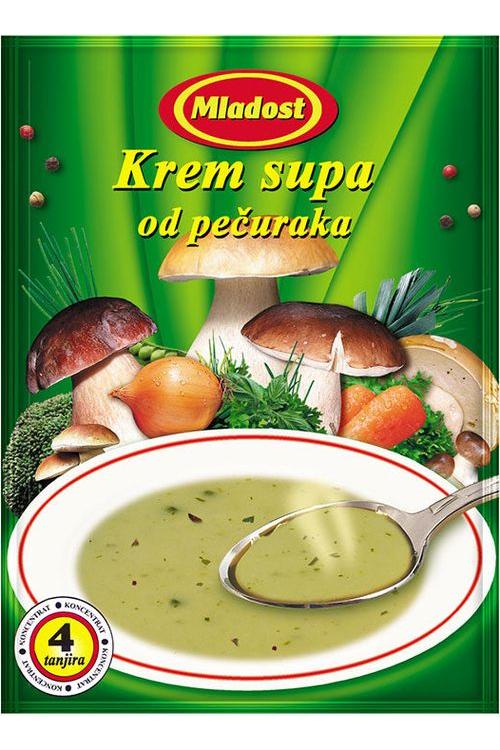 Mushroom Cream Soup - Mladost
Ingredients: wheat flour, corn starch, rice, table salt, vegetable fat, flavor enhancer, boletus, milk powder, corn starch, carrot, onion, parsnip, parsley leaf, oregano, black pepper.
Instructions for preparation: Pour the contents of the bag into a liter of lukewarm water and stir until it boils. Cook on low heat for 9 minutes in a half-covered container, stirring occasionally.
Allergen info: the product contains gluten, milk proteins and lactose. May contain traces of celery and eggs.
Net Weight 70g

Product of N.Macedonia