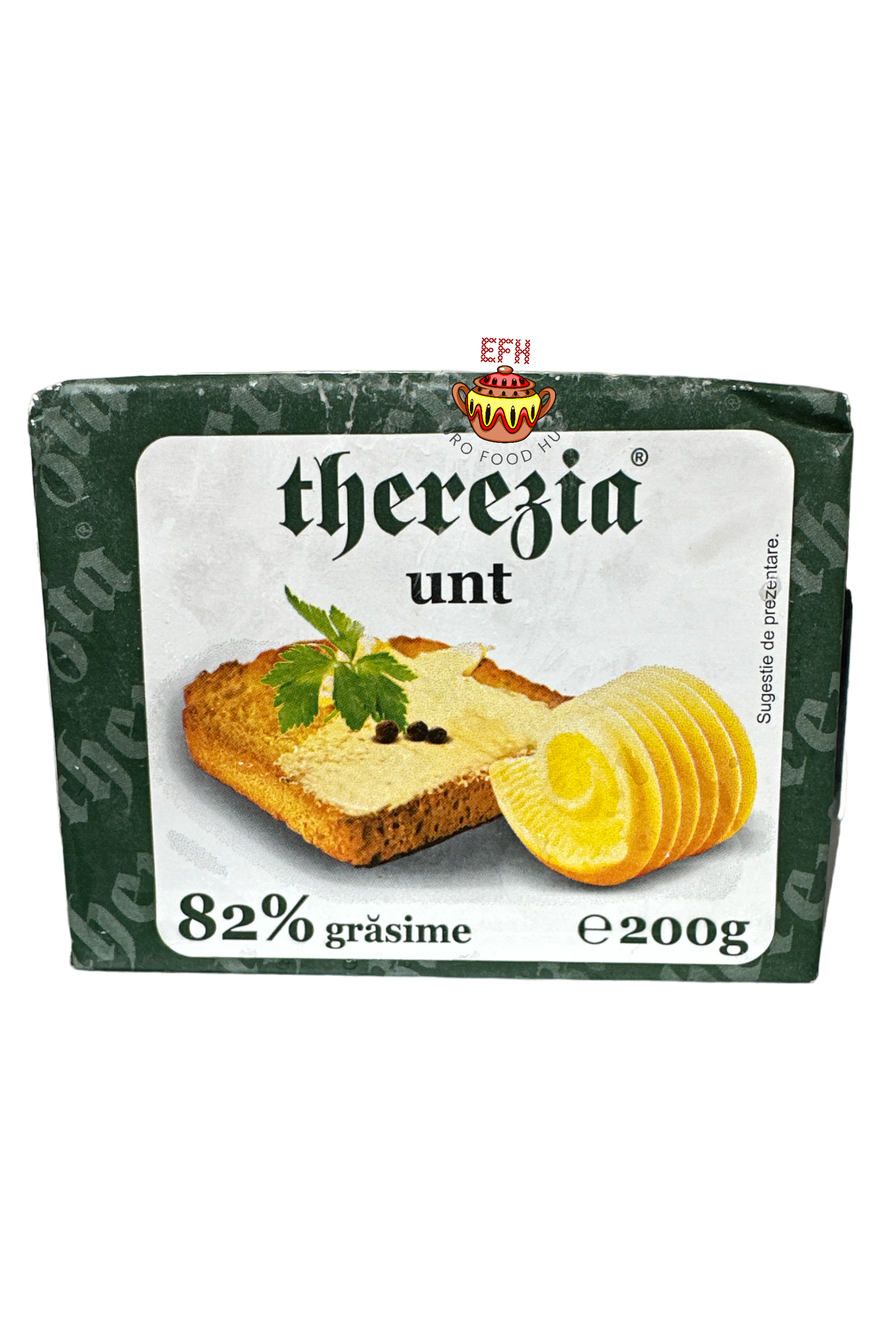 THEREZIA Romanian Butter - 82% Fat -
NEW! Butter from Romania by Therezia
The Therezia Butter is the superlative of fresh cow milk essences. It is one of the most nutritious foods that can be included in our diet, with a high nutrient intake of vitamins, minerals, fatty acids and others that are essential to our health. Prepared following a traditional Transylvanian recipe, with a special care for all that is natural and pure, the Therezia Butter leaves no room for interpretation, it is simply delicious, carrying in it the fragrance of cow milk.

Net weight 200g
Product of Romania 
Unt de Masă Therezia
Untul Therezia este superlativul esenţelor laptelui proaspăt de vacă. Este unul dintre cele mai hrănitoare alimente care poate fi inclus în dieta noastră, având un bogat aport nutritiv de vitamine, minerale, acizi graşi şi altele care sunt indispensabile sănătăţii noastre. Preparat după o reţetă tradiţională din Transilvania, cu o grijă deosebită pentru tot ceea ce înseamnă natural şi pur, untul Therezia nu lasă loc de interpretări, e pur şi simplu savuros, păstrând în sine mireasma laptelui de vacă.