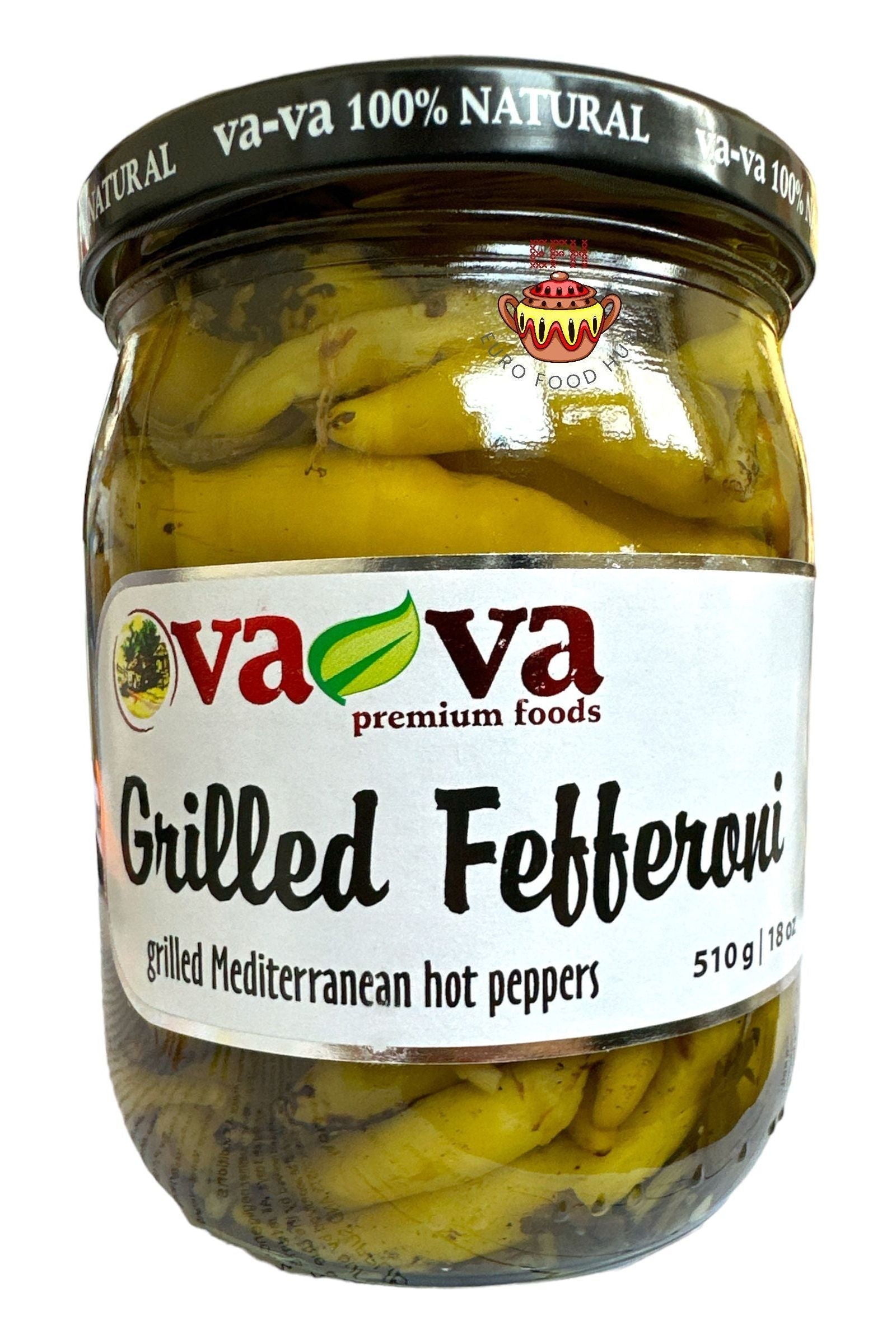 Va-Va Grilled Fefferoni - 510g
Va-Va Grilled Fefferoni - 510g
Fefferona peppers (or fefferoni), are indigenous to the Mediterranean region and are similar to Mexican chili peppers in both heat and versatility.  Try in salads, soups, pasta sauce and sandwiches.  
No artificial colors

No artificial flavors
No preservatives
All natural
Gluten-Free
GMO-Free
Ingredients: Fefferoni pepper, garlic, parsley, white vinegar, water, citric acid (from lemons), salt. 
Net Weight 18oz / 510g
Product of N. Macedonia