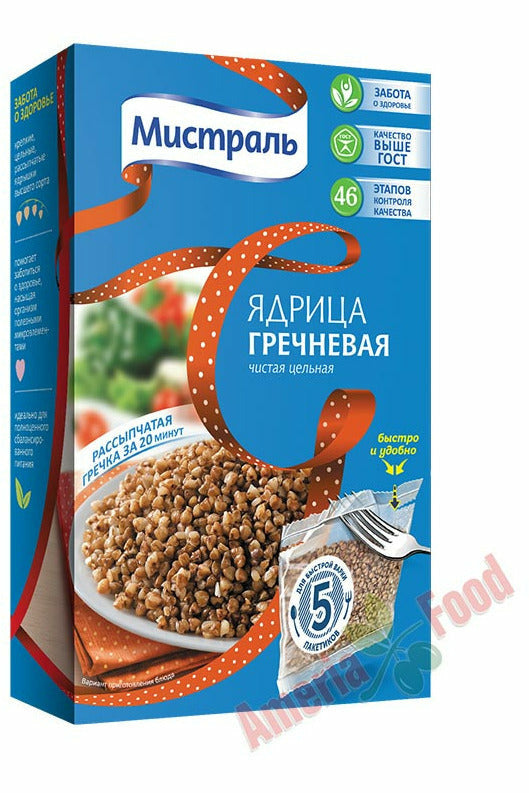 Whole Grain Buckwheat - Mistral - 20 Minute Cooking Bags - Best by 3.5.2023
Mistral Whole Grain Buckwheat is made from selected buckwheat grain. It is cleaned at several stages and washed before parboiling every time. Buckwheat is a part of traditional Russian cuisine, adding its rich flavor and taste.
Mistral Unground Buckwheat 5x80gr has a uniform brown color, a pleasant bright aroma and a unique taste. It is already packed in cooking bags, as a result, it is easier to cook and control the serving sizes. 
Net Weight - 5 packets x 80g each = 400g 
Product of Russia