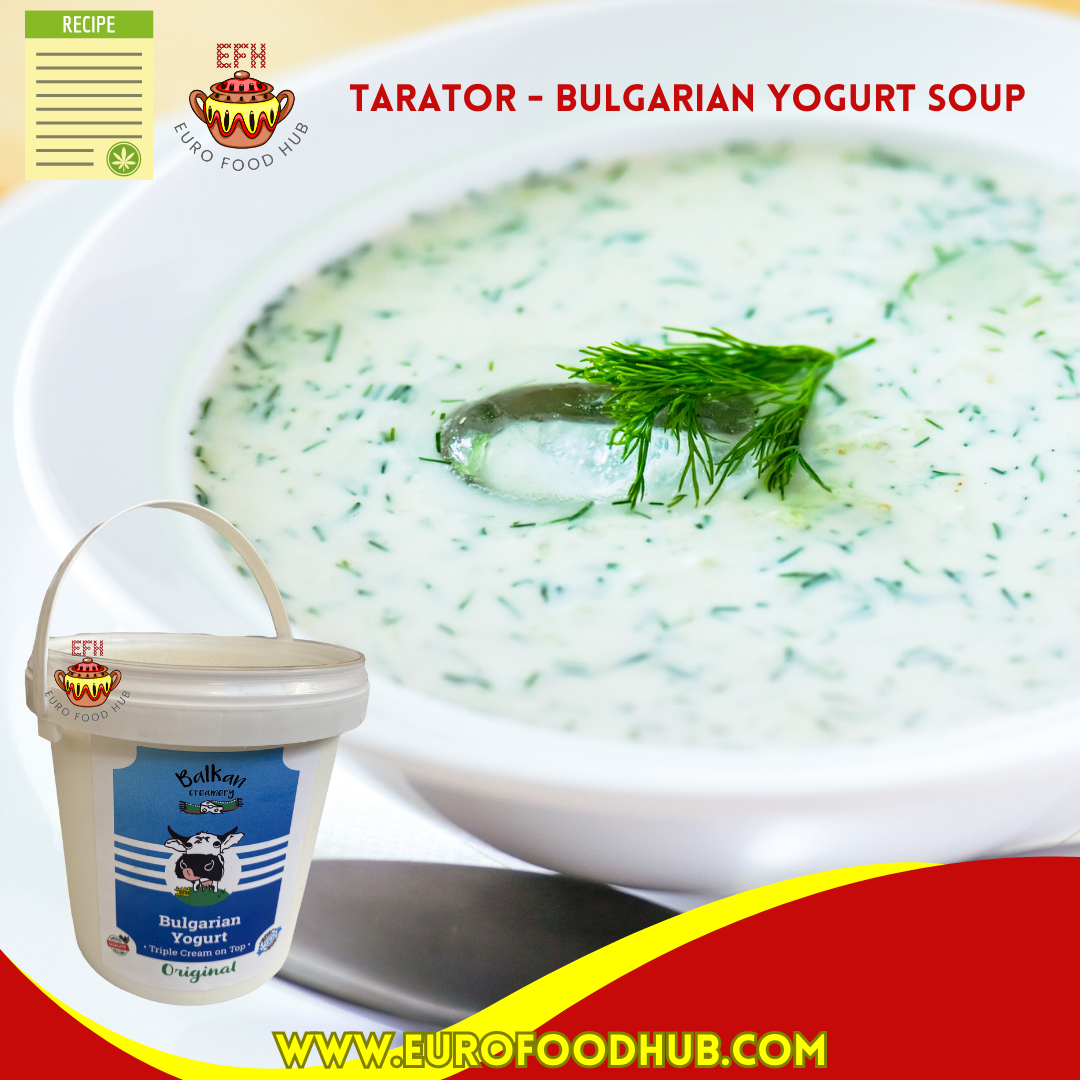 Bulgarian RECIPE - TARATOR - Chilled Yogurt Soup
Bulgarian Recipe Series: TARATOR aka Bulgarian chilled yogurt soup. Ideal as an appetizer or a refreshing snack during the warm summer days! It is super easy to make and the ingredient quantities can be adjusted to taste!
2 cucumbers (chopped into small cubes or grated)
3-4 garlic cloves (crushed)
1
bunch of fresh dill or if you don't have it we have some
dried dill
packets.
3 tablespoons chopped walnuts (optional)
Salt 
Olive Oil
Water
A pinch of
Samardala
to taste (Thank you, Petar Petrov for the suggestion!)
.
Beat the yogurt with a fork, add all of the ingredients. Water quantity will depend on the desired thickness of the soup. Refrigerate and serve chilled.
Want to write a guest blog post about receipes, traditions and holidays from the countries which we represent through the products we offer? Send us an e-mail to: eurofoodhub@gmail.com