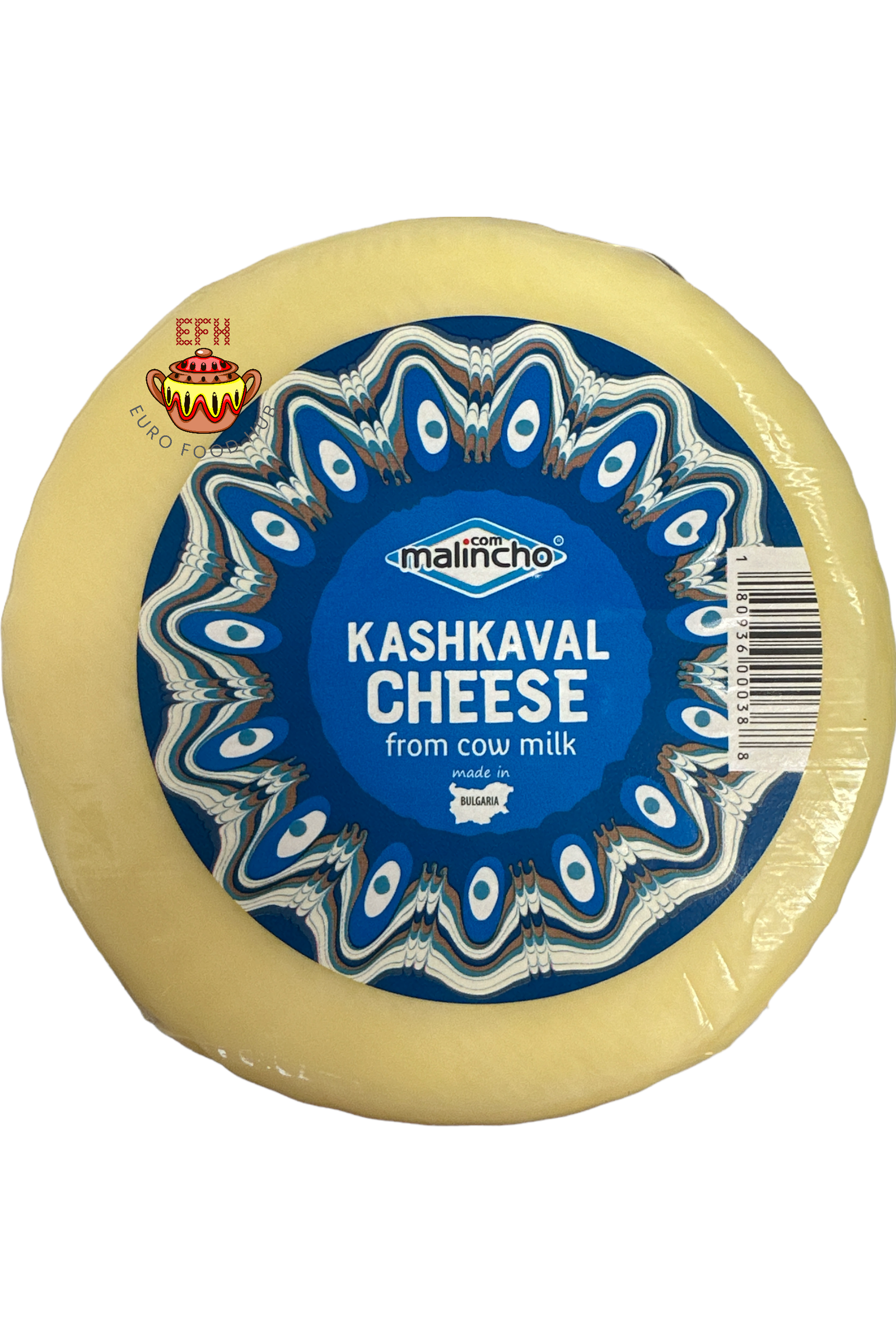 Bulgarian Kashkaval - VACOM SHUMEN - COW - 1lb
TRADITIONAL BULGARIAN COW KASHKAVAL YELLOW CHEESE
Popular throughout the Mediterranean, Kashkaval combines the best of the region's cheese traditions with unbelievable Balkan flavor. Remotely similar to Cheddar, this pale golden cow's milk cheese has a tangy, nutty flavor with a smooth interior. Bulgarian Kashkaval is aged for six months, and is tasty enough to serve as a table cheese, and also grates and melts with ease.
Semi-Hard, Cow
Weight: varies between 0.40-0.50kg
Ingredients: Pasteurized Cow's Milk, Salt, Rennet, Cheese Culture
Allergens: Milk Allergies/Lactose Intolerance
Similar to Halloumi, in that Kashkaval can be sliced thick and grilled, or lightly breaded and fried for a tasty alternative to snacking while entertaining. Pair with a mix of Mediterranean olives and the finest olive oil for a true feast!
Try with a great German Altbier, or a beautiful Cabernet Sauvignon.
Product of BULGARIA