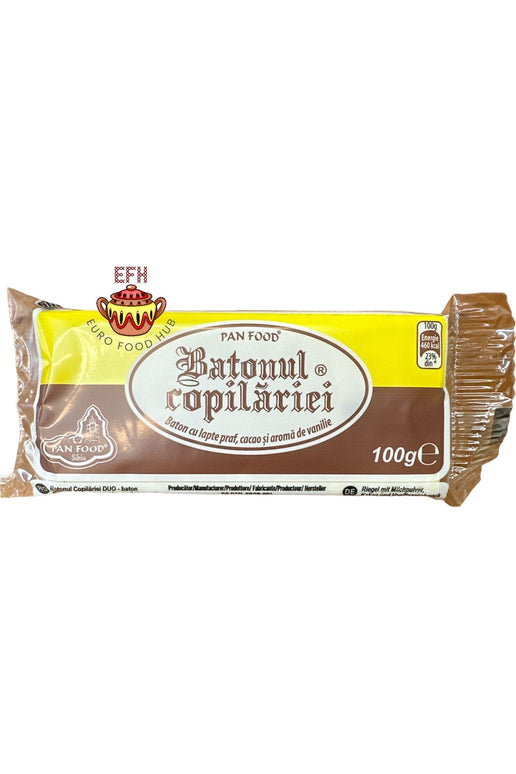 Childhood Bar - Batonul Copilariei - Pan Food - Chocolate/Vanilla
Childhood bar - milk, cocoa and vanilla flavor. 
PAN FOOD SRL, a company with 100% Romanian capital, produces a wide range of sugary products, being among the few companies of this kind in Romania.
The company was founded in 2001 and the first step it took was towards the Romanian market, where it is now present with the entire assortment, in almost all counties, collaborating with large distributors of food products. It was then decided to conquer the foreign market, succeeding very well in the Italian, Spanish, Portuguese, Swedish, Belgian, English and even Arabic (UAE) markets.

Successfully combining the values ​​of tradition with the innovative ideas of the present, Pan Food has created a varied range of products that certainly keep pace with the quality and diversity of products in this field.
Net Weight 100g
Product of Romania