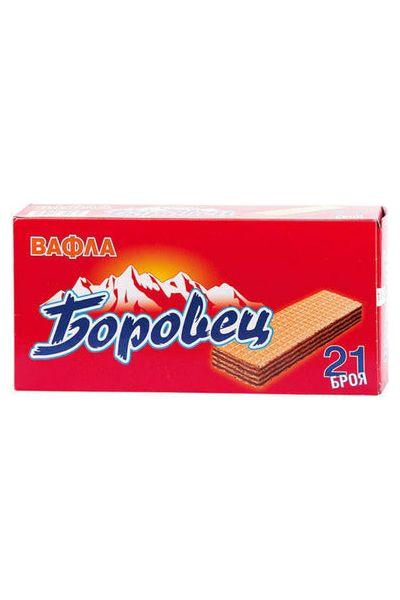 Classic Bulgarian Wafer - Borovets - 21pcs
This Bulgarian wafer is a classic dessert from everyone's childhood! 
Perfectly crispy wafer layers balanced with rich nutty cream.  You won't stop with one piece, we promise you! 
Ingredients: peanut cream 82% (sugar, vegetable oil (palm), whey powder, fat reduced cocoa powder, peanuts 5%, dedicated coconut, aroma (vanilla), wheat flour, vegetable oil (sunflower), emulsifier: soy lecithin, raising agents (sodium hydrogen carbonate, ammonium hydrogen carbonate), salt.  Contains: Gluten, soy, milk, hazelnuts/peanuts.
Box contains 21 pieces
Net Weight: 1.4lbs / 630g
Product of Bulgaria