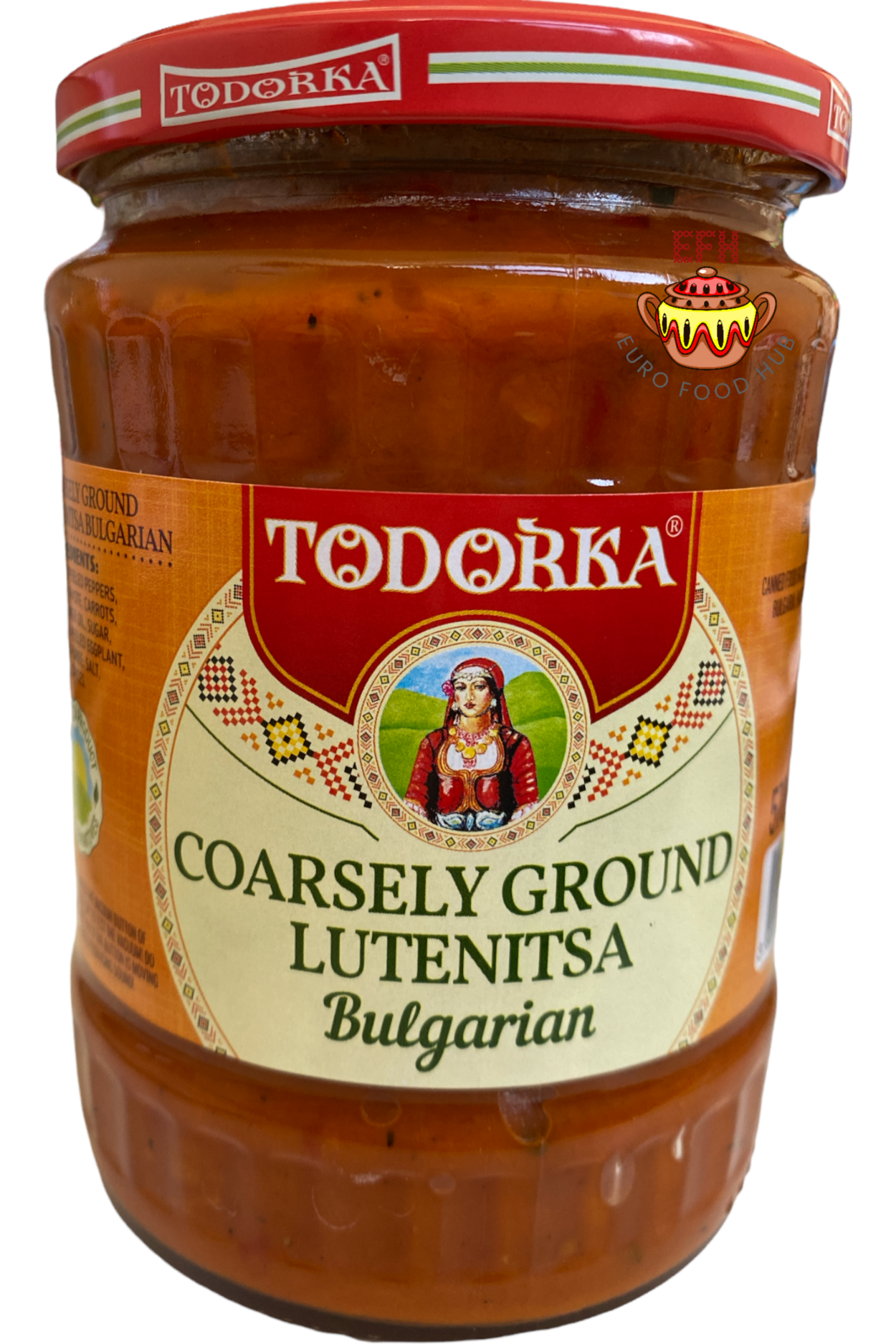 Coarsley Ground Lutenitsa TODORKA
Highest class of Deroni Lutenitsas. 
Vegetables from the sunny Deroni GardensFor a life filled with more health for a world in harmony with the natural gifts for moments of pleasant enjoyment of delicious food, try lutenitsas Velika and Tsaritsa. 
Incredible balance of grilled peppers and aubergines, made by an authentic recipe, created to preserve the Bulgarian tradition and taste.
Ingredients: GRILLED PEELED PEPPERS, TOMATO PASTE, CARROTS, SUNFLOWER OIL, SUGAR, GRILLED PEELED EGGPLANT, POTATO PUREE, SALT, GARLIC, SPICES
Net Weight 570g
Product of Bulgaria