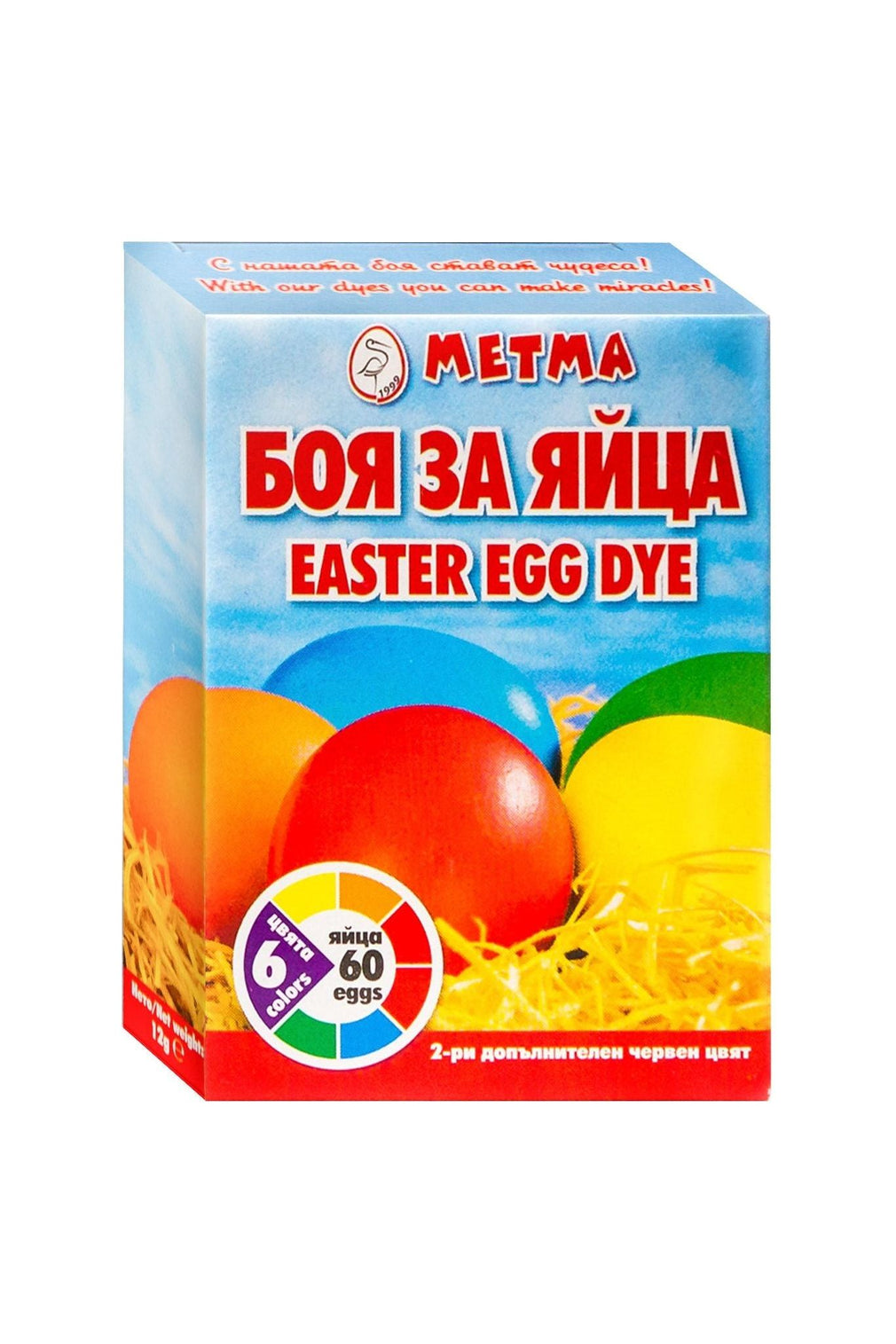 Easter Egg Dye 5 Color Kit
The package contains: 2 red, yellow, blue, green, orange colors + crystals 
For coloring 60 eggs
Instructions for use:
EASTER EGG DYE 1. Keep the boiled eggs in warm water. Dissolve the dyes separately in 150 ml hot water and add 2-3 tablespoons of vinegar. Immerse the eggs one by one in the solution until reaching the desired color. Dry and rub the eggs with cooking oil to give them a soft shine. If you want your eggs to be with bright colours, use lighter eggs CRYSTALS – In a suitable pan put 10 washed eggs. Cover them with cold water and pour the package of crystals in the water. Boil the eggs for 15 min. Leave them to cool in the same water for the egg shells to cover with crystals.  On the still wet egg pour drops of different colurs in a pattern of your desire.
Contents:
colorants – tartrazine E102, sunset yellow E110, carmoisine E122, brilliant blue FCF E133; acid-tartaric acid E334; salt.
Product of Bulgaria