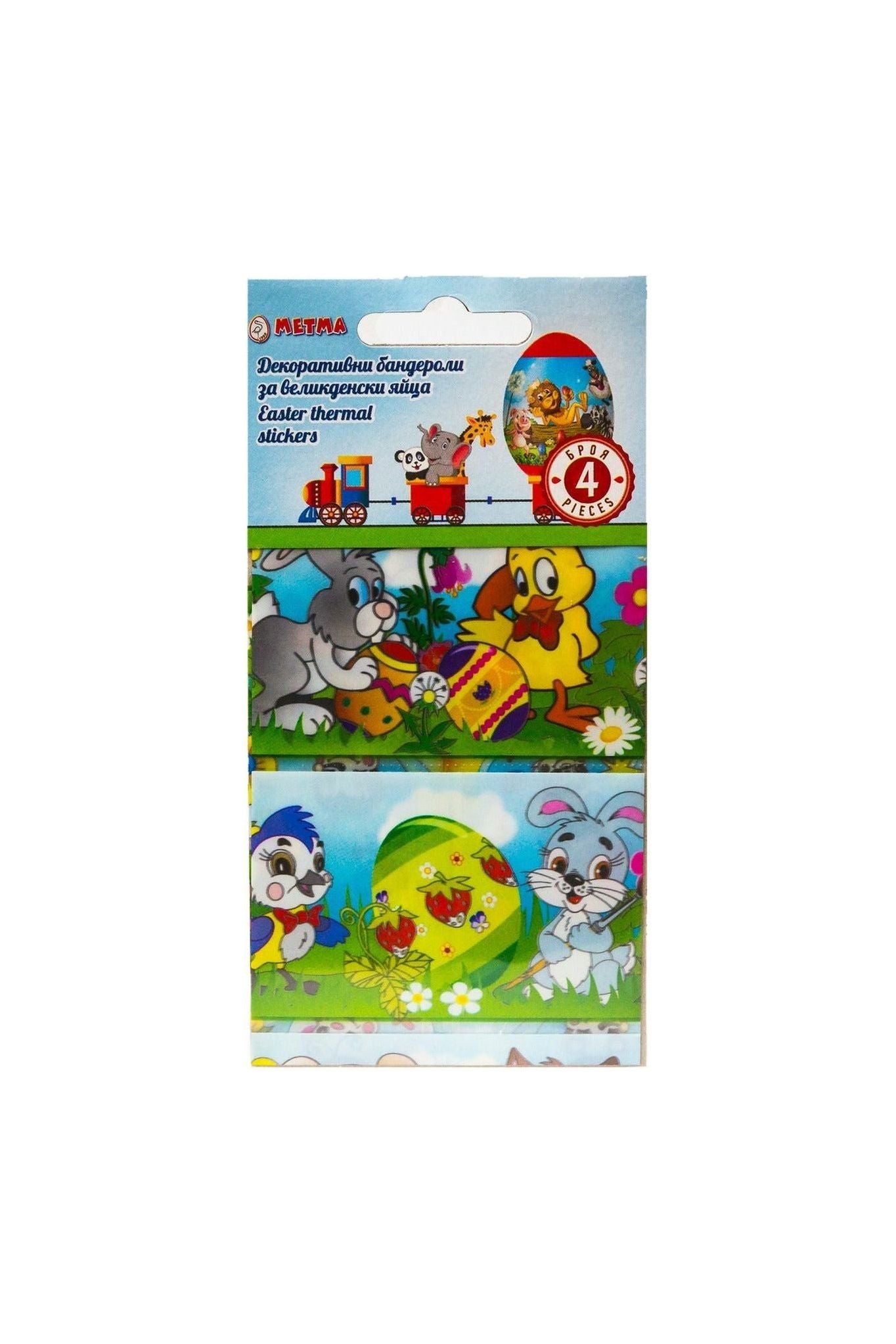 Easter Egg Thermal Stickers - 4pcs
The package contains: Thermal stickers –4 pcs
Prints will be randomly selected for your order. 
Instructions for use:
Choose medium sized eggs, boil them and leave to cool. Cut the stickers apart with scissors following the dotted line. – Place the egg in the thermal sticker so that the tips are seen equally from both ends. -Place the egg on a tablespoon or hold with suitable tongs. Put the egg in boiling water. The egg is ready and tightly wrapped in the thermal sticker in 1-2 seconds. If you want the egg ends to be coloured dye the egg after putting the sticker on. Dry well and remove the dye left on the sticker. Thermal stickers are suitable for cracked eggs.

Product of Bulgaria
Декоративни бандероли за Великденски яйца.