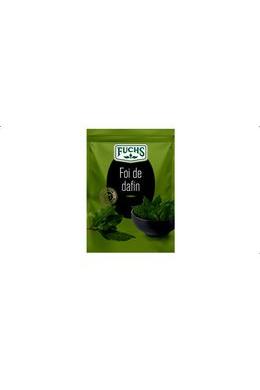 Foi de Dafin - BAY LEAVES - Fuchs - 7.5g
With their unmistakable aroma, Fuchs bay leaves perfect the taste of "sour" dishes such as: sausages, sauerkraut, fish or meat marinades, sauces or aspics. You can also use it in the preparation of pickles, canned vegetables or cooked dishes. Before serving, remove the bay leaves from the dishes.
Tip: If you crumble a few bay leaves and place them on the hot coals when you prepare your favorite dish on the grill, it will lend a slight spicy flavor, greatly improving its taste. Being a natural product, it is recommended to wash the leaves before use.
Net quantity: 7.5 g
Ingredients: Bay leaves
Product of Romania