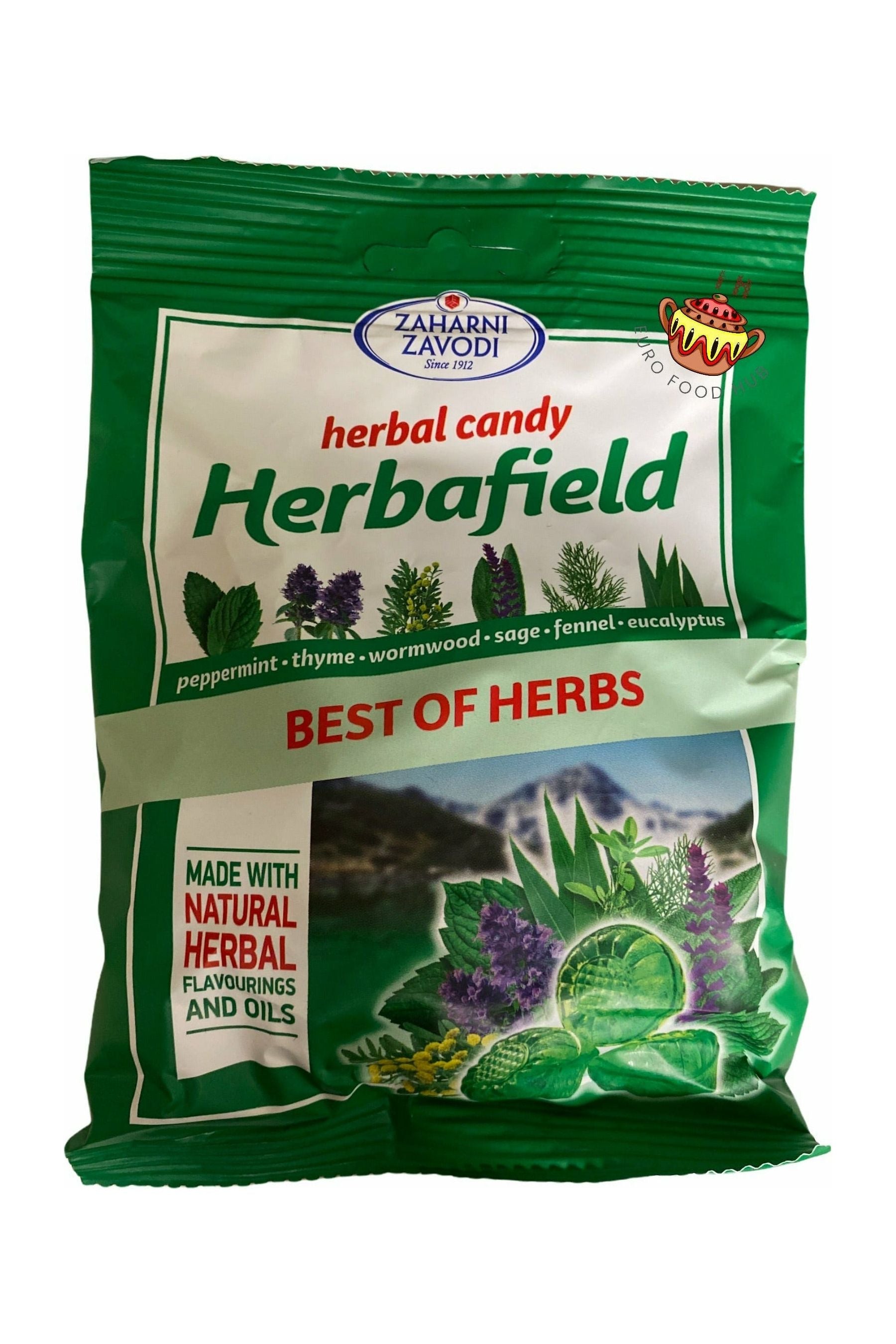 Herbafield - Luchketa - Hard Candy Mints - Herbal
Ideal for the winter months when your throat needs an extra soothing! Perfect blend of aromatic herbs helps awaken your senses while freshening your breath!
A combination of peppermint, thyme, wormwood, sage, fennel, eucalyptus
Ingredients: glucose syrup, sugar, natural herbal oils complex 0.35% (cornmint oil, L-menthol, eucalyptus oil, thyme oil, wormwood oil, sage oil, fennel oil), color: copper complexes of chlorophylls and chlorophyllins. 
Net Weight 3oz / 85g
Product of Bulgaria