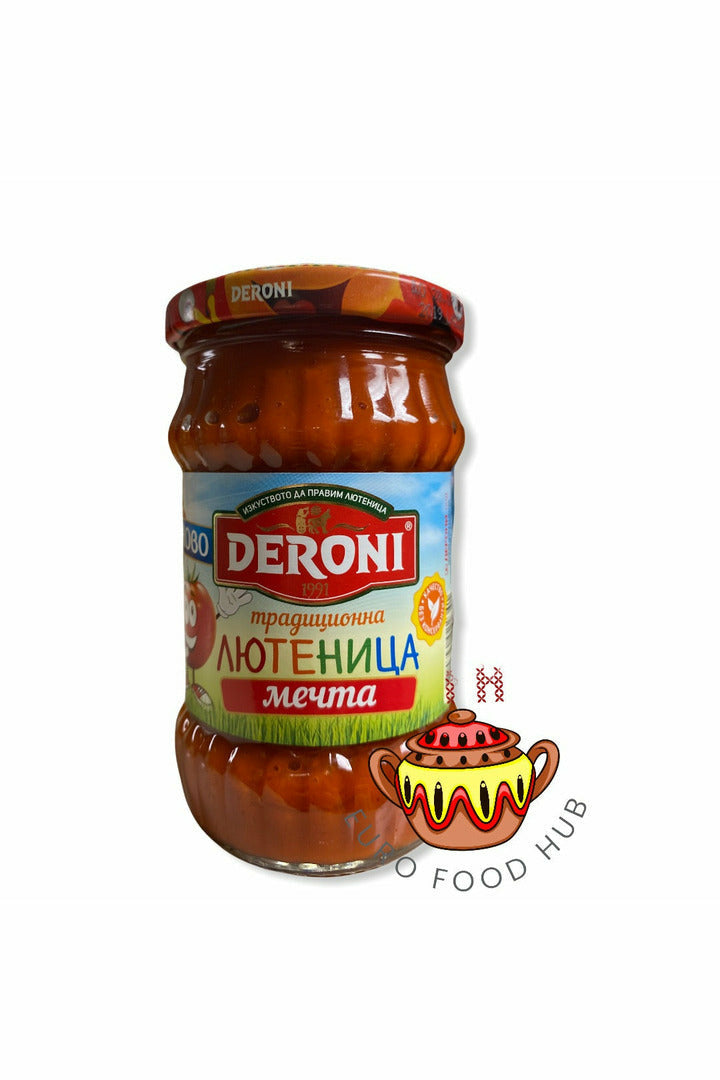 Deroni Lutenitsa - Kids' Dream - Traditional - 260g
Home made finely ground lutenitsa "Kids Dream" Deroni.
NO PRESERVATIVES! NO THICKENERS! NO COLOURINGS!
Is there a child who does not like lutenitsa and especially a homemade one? Hardly! The love for lutenitsa is a huge and recognized children's delicious joy! The lutenitsa preserves the wonderful taste of grilled sweet red peppers, which have gathered the warm southern sun in the Gardens of Deroni.
Prepared with love, the lutenitsa preserves a wonderful and delicious tradition with which generations of Bulgarians have grown up.
Made of well-ground vegetables in fine particles, so that little children can lick their little fingers.
• 100% natural ingredients
• no preservatives
• no thickeners
• no artificial colorings
Net Weight 9.2 oz /  260g

Product of Bulgaria