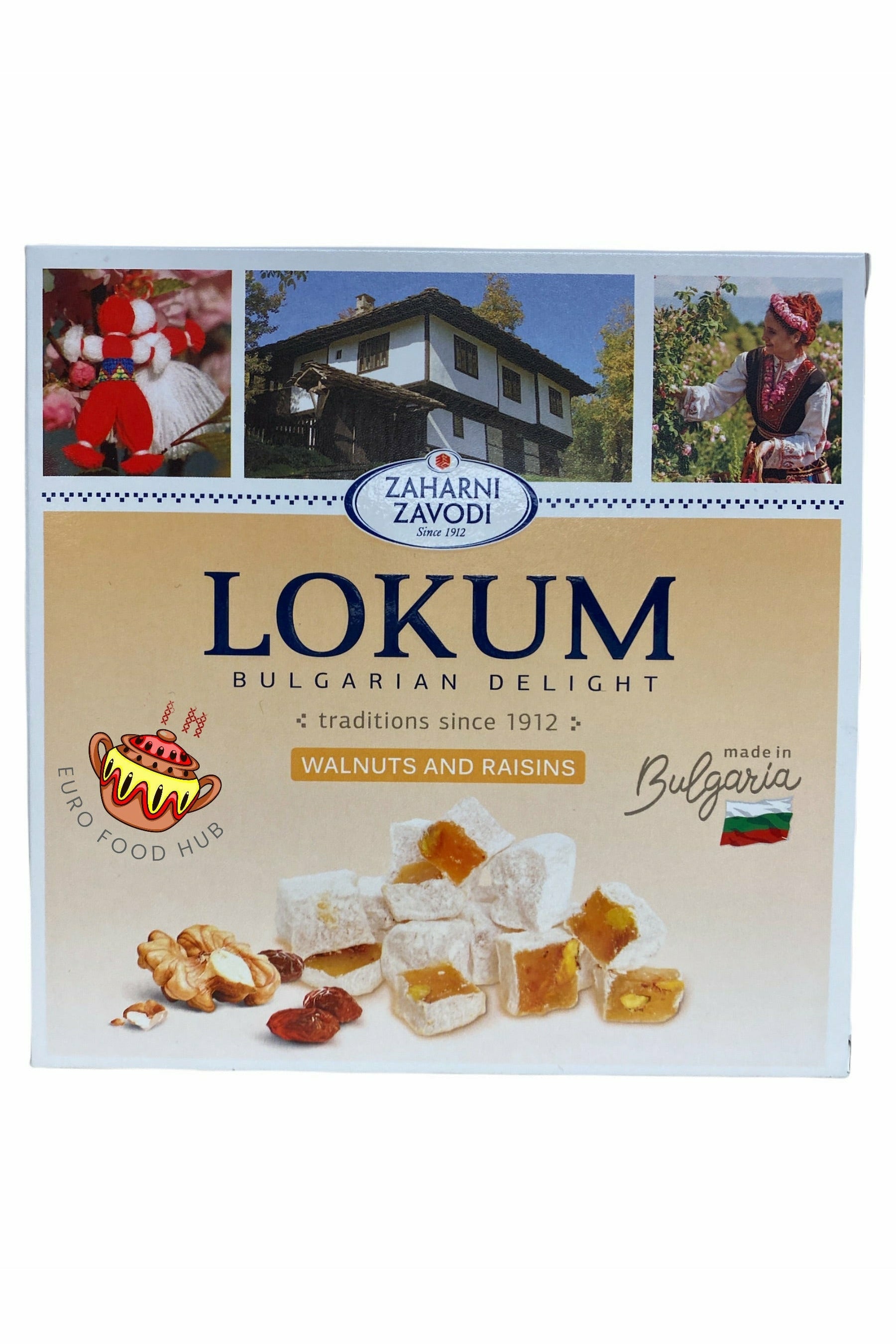 Lokum - Bulgarian Delight - with Walnuts and Raisins
Bulgarian Delight also known as Turkish Delight or lokum.  Made with walnuts and raisins. 

Sometimes you should spoil yourself! 
This product is manufactured manually according to a traditional Bulgarian recipe and in compliance with high quality and food safety standards. We preserve the spirit of tradition by combining the power of experience and modern technologies.  
ZAHARNI ZAVODI is one of the oldest producers of confectionery in Bulgaria.

The company is a market leader in hard and soft sugar candy, Turkish delight, halva and is well positioned on the waffle market.

Net Weight: 170g / 6oz
Product of Bulgaria