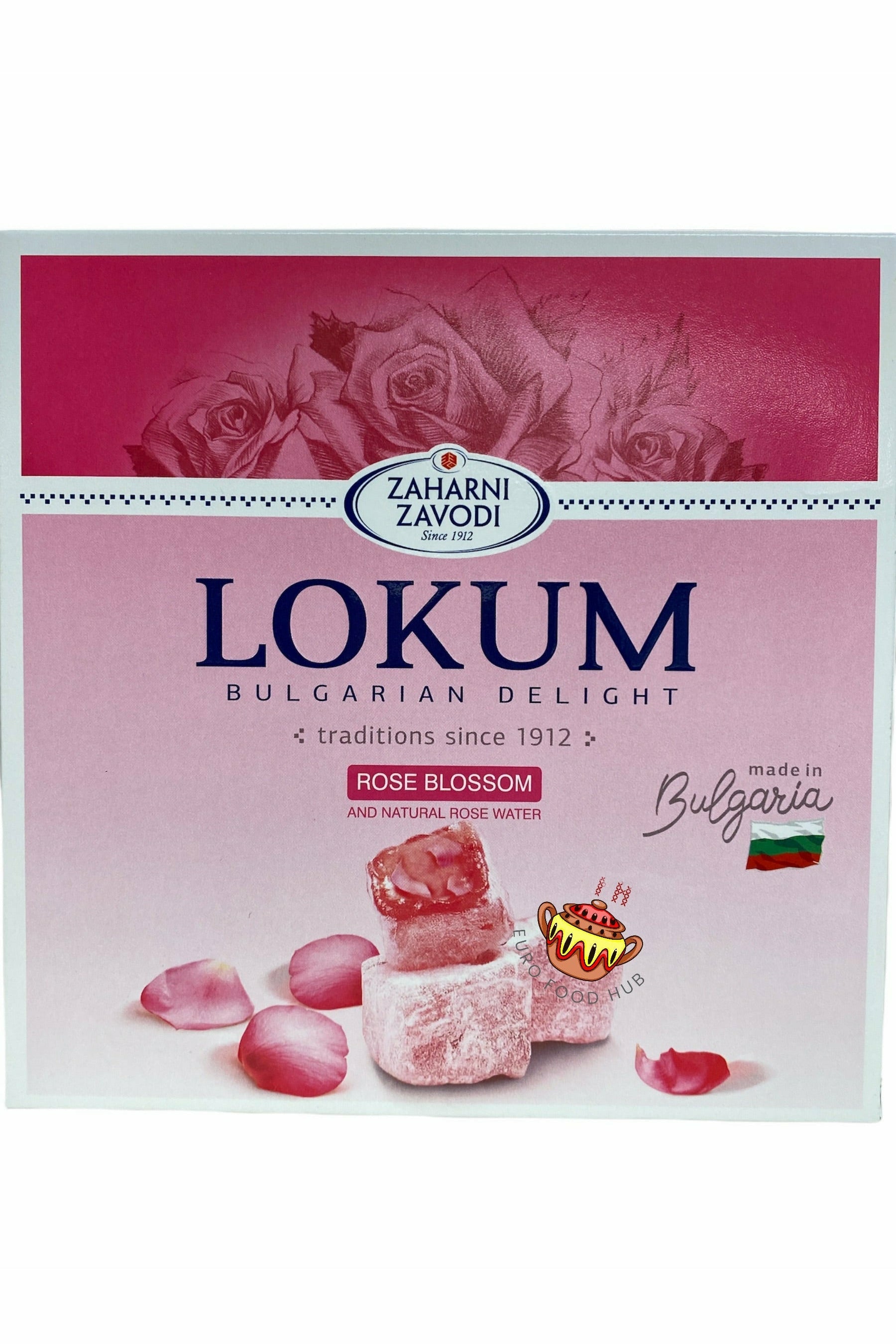 Lokum - Bulgarian Delight - with Rose Petals
Bulgarian Delight also known as Turkish Delight or lokum.  Made with rose petals and natural rose water. 

Sometimes you should spoil yourself! 
In the land of roses and delight, these two symbols meet to give birth to a unique product which can touch you gently, brighten your day and the day of your loved ones. The traditional delight, made with natural rose water and tender rose blossom, fills you with the fragrance of love, an experience well worth trying. Indulge in pleasure! Sometimes you should just spoil yourself! 
ZAHARNI ZAVODI is one of the oldest producers of confectionery in Bulgaria.

The company is a market leader in hard and soft sugar candy, Turkish delight, halva and is well positioned on the waffle market.

Net Weight: 170g / 6oz
Product of Bulgaria