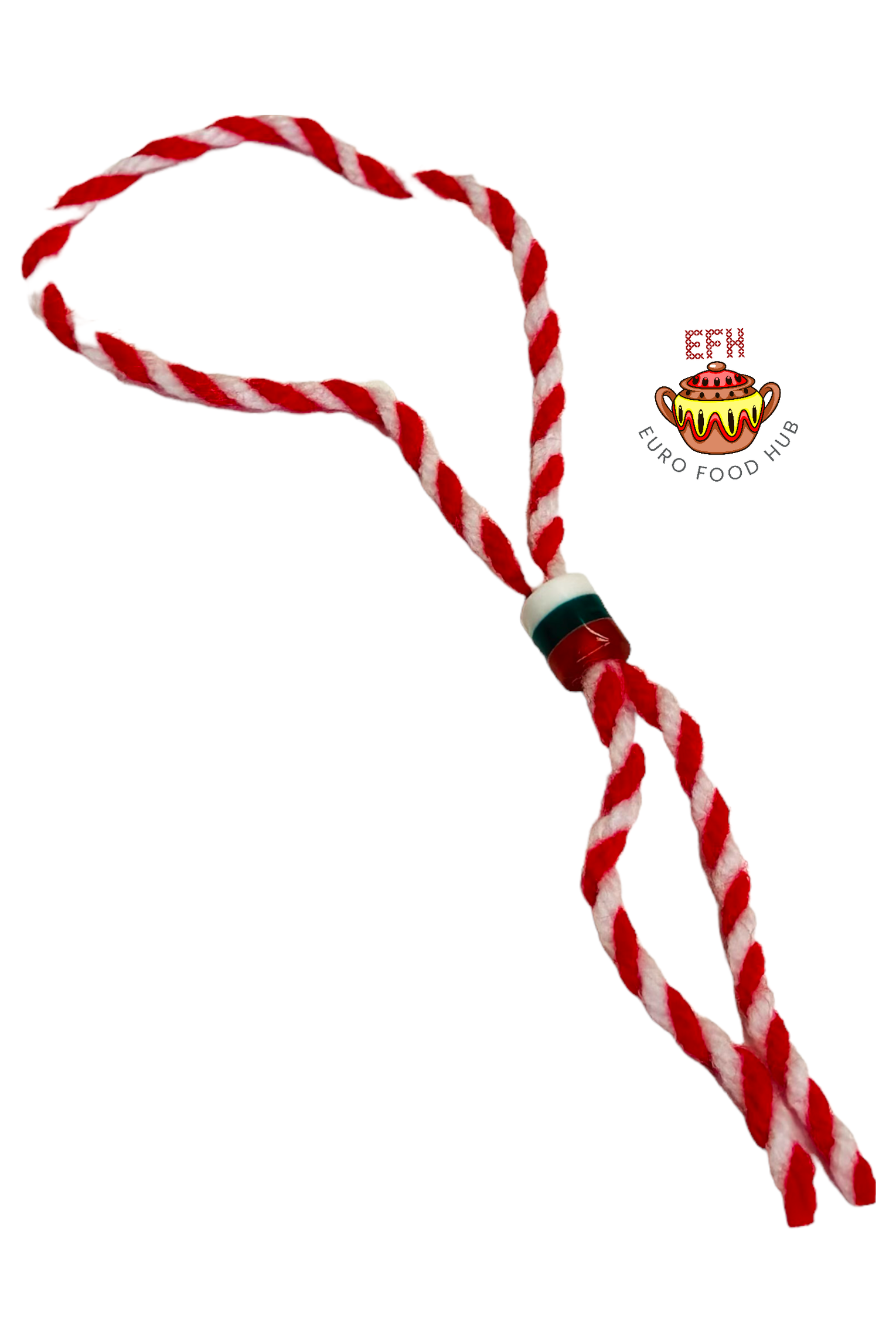 Martenitsa - Baba Marta Day - Bracelet with Bulgarian Flag Bead
Bulgarian Handmade Martenitsa. 
Want to send this as a gift? At time of checkout you may put in a gift message and we'll be sure to include it with your order.  
Handmade - approximately 15" long string, adjustable bracelet with Bulgarian flag bead.   
Product of Bulgaria
Mărțișor is the Romanian name of a tradition celebrated at the beginning of spring, in the month of March