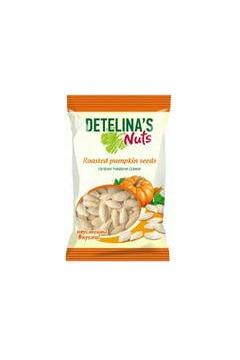 Roasted Pumpkin Seeds "Detelina" - 100g
Roasted salted pumpkin seeds.
Net Weight 3.5 oz / 100g
Product of Bulgaria
In the past pumpkins were used both as food, and as monetary exchange. It used to feed our grandparents and parents, whole families. Pumpkin seeds are rich in a variety of vitamins and minerals. They contain the essential omega-3 and omega-6 fatty acids, and the cocktail of nutrients and minerals is complemented by the very rare ingredient delta-7 serine and the amino acid L-tripofa.