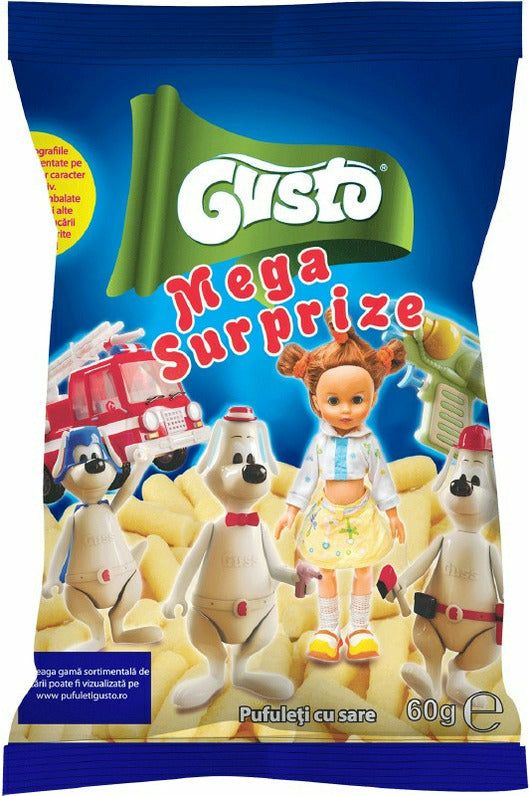 Romanian Corn Puffs Pufuleti - GUSTO with Surprise
60 grams of the delicious, world-famous corn puffs from GUSTO, plus a great toy to play with! In addition to their beloved corn puffs, kids will be "megasurprised" when opening the bag.
It is the perfect choice for a special play moment, without the need to buy a new toy. GUSTO Salty Corn Puffs with Mega Surprises include a wide range of great toys: logical games, chess, rummy, cars, airplanes, beautiful dolls, and all they can think of!
Net Weight 60g
Product of Romania