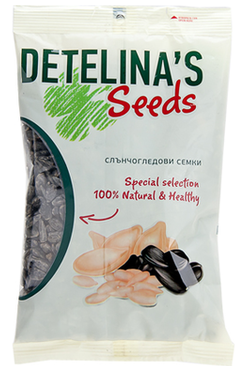 Sunflower Seeds "Detelina" - 200g
Roasted salted sunflower seeds.
Net Weight 7.1 oz / 200g
Product of Bulgaria
The history of sunflower seeds dates back to the steppes of North America. In 1510 the seeds were brought from the US to Europe as a decorative plant in the Madrid Botanical Garden.