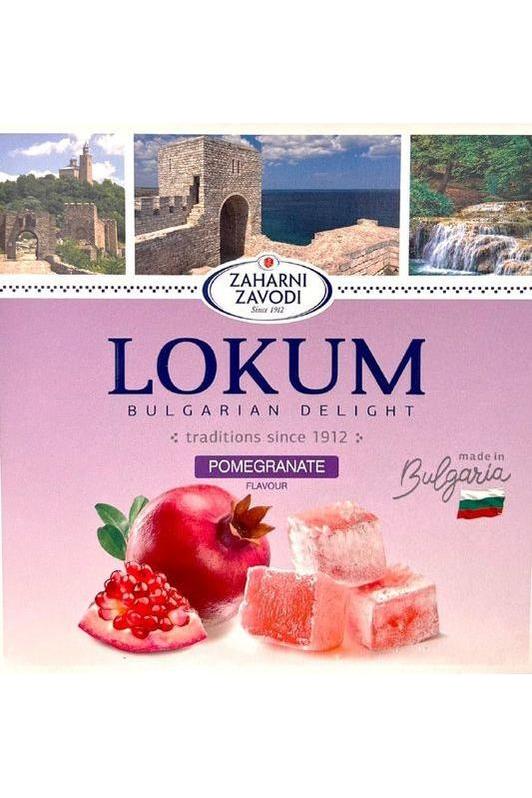 Lokum - Bulgarian Delight - Pomegranate
Bulgarian Delight also known as Turkish Delight or lokum.  Traditional. 

Sometimes you should spoil yourself! 
ZAHARNI ZAVODI is one of the oldest producers of confectionery in Bulgaria.

The company is a market leader in hard and soft sugar candy, Turkish delight, halva and is well positioned on the waffle market.

Net Weight: 170g / 6oz
Product of Bulgaria